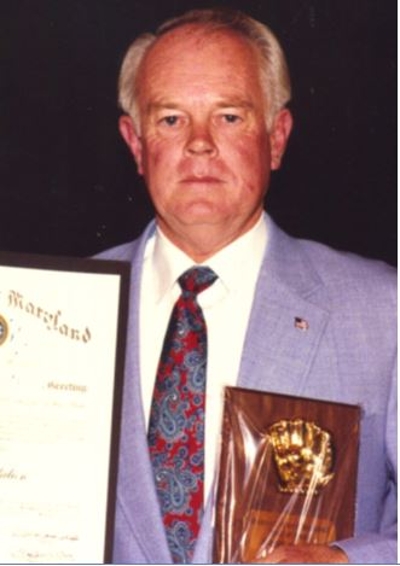 Elbert Gladden - Player

Inducted in 1990

Elbert Edmonds Gladden (Player) - He played in the 1950's with the Fruitland Bluejays Baseball team of the Marva League and also one year with the Pocomoke Baseball team.
After returning from the military service in 1959, Elbert turned to softball because the baseball leagues he had played in during the 1950's were folding. While playing softball, he became known as a slick-fielding first baseman, and a power hitter. Elbert played the game until the age of 60.
Elbert also was manager of Jack's Sanitary Service for 10 years. He served as President of the Fast-pitch Softball League. He served as a representative of the American Softball Association for 5 years.
Elbert also served as President of the Fruitland Little league for 10 years. He also served on the Board of Director of the Eastern Shore hall of fame.
Elbert loved the game of baseball and softball. He participated and contributed every opportunity he had to do so.