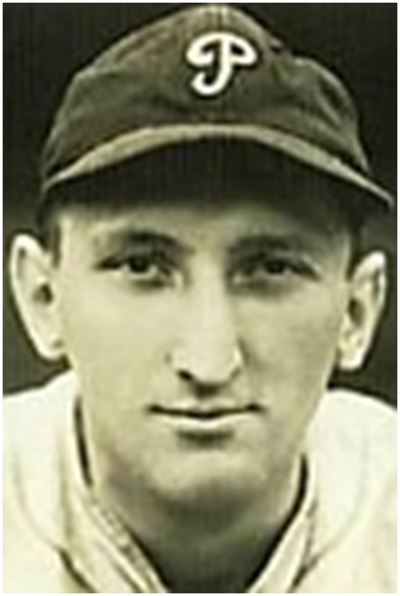 Gene Corbett - Manager

Inducted in 1990

Eugene "Gene" Corbett (Manager) - He played baseball for the Winnepeg baseball team in the Class "D" Northern League from 1933 to 1935.
Gene was a first baseman in Major League Baseball who played for the Philadelphia Phillies between 1936 and 1938. He batted left-handed and threw right-handed.
Gene played with the Phillies in part of three seasons. In his 37-game career as a major league layer, he batted .120 going 13-for-108 with two home runs and 10 RBI, including 12 runs and three doubles. Following his major league career, Gene played for the Baltimore Orioles of the International League.
Gene is known as being the last living position player (non-pitcher) to have played at Baker Bowl, the Phillies home ballpark between May 2, 1895, and June 30, 1938, while a member of the Phillies.
In 1941, Gene won the batting title while playing for the Newark Bears baseball team. The last three years of his playing career, Gene played for the Kansas City team of the American Association in 1942, the St. Paul Saints baseball team in 1943, and the Sacramento baseball team of the Pacific Coast League in 1944.
Gene started his managing career in 1945 with the Cardinal Farm system. He also managed the Salisbury Cardinals of the Eastern Shore League from 1947 to 1948. His managing career ended in 1951 with the Albany Georgia baseball team.