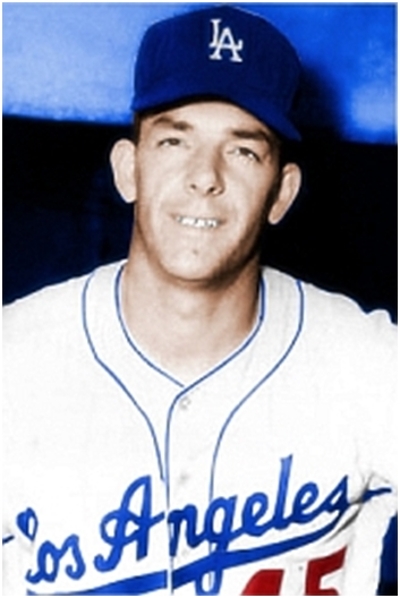 Chuck Churn - Player

Inducted in 1992

Chuck Churn (Player) - He pitched 25 games in the Major League for the Pittsburgh Pirates, Cleveland Indians and the Los Angeles Dodgers from 1957 to 1959
Chuck's major league debut was on April 18, 1957 against the Brooklyn Dodgers, when he gave up two hits and two runs in one inning of work. Chuck also pitched five games that season for the Pittsburgh Pirates, and ending the season with no decisions and a 4.32 earned run average.
In 1958, Chuck pitched in six games for the Indians having no decisions and a 6.23 ERA in 8? innings of work. Chuck was traded to the Los Angeles Dodgers in 1959. Chuck's first career win in the major leagues came in a game on September 2, 1959, when the Dodgers beat the St Louis Cardinals 9-6, with Churn pitching the final 4? innings to get the win. He got his second win on September 11 in the first game of a doubleheader against the Pittsburgh Pirates. Chuck came into the game in the eighth inning in relief of Sandy Koufax with the Dodgers down 4-2. The Dodgers scored another run in the eighth and then scored two runs off of Elroy Face in the bottom of the ninth. He pitched 1? scoreless innings to get the win. Chuck broke the 22 game win streak of Elroy Face with that win. His last regular season game of his career was on September 29 against the Milwaukee Braves. Chuck finished the 1959 season with a 3-2 record and one save to along with a 4.99 ERA in 14 appearances.
Chuck pitched for the Dodgers in the first game of the 1959 World Series, giving up two runs in a game the Dodgers lost to the Chicago White Sox 11-0. The Dodgers went on to win the series in six games.
Playing with Hall of Famer's such as Roberto Clemente, Willie Mays, Earl Weaver, Sandy Koufax, Don Drysdale Stan Musial and Tommy Lasorda were his fondest memories.