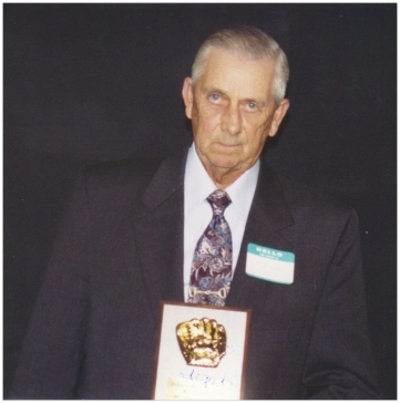 William H. Bounds - Player

Inducted in 1992

Bill started playing ball at a very early age and was noted for his natural ability from the very beginning. He played ball at some of the old ball parks which at that time were Gordy Park, a field in Allen and one in Willards. A known competitor and a player who gave 100% all the time. He was a steady pitcher and a very good hitter from year to year. His pitching record would have been much more impressive had he been with a team or teams with a winning record.
Bill attended Washington College in the early 1920's. He played shortstop under Coach Tom Kibler. Major League Hall of Famer and Eastern Shore Baseball Hall of Famer Frank "Homerun" Baker played third base for Washington College next to Bill.
Bill played with the great Mardela baseball teams in the 1920's and 1930's befor the Eastern Shore League was formed. He also served as President of the Central Shore League in the late 1940's and early 1950's.