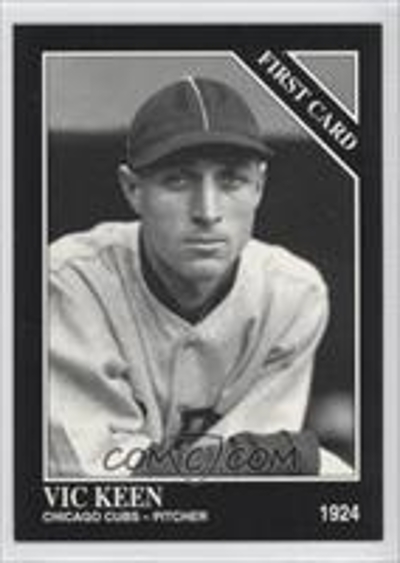 H. Victor "Vic" Keen, Sr. - Player

Inducted in 1994

H. Victor "Vic" Keen, Sr.- (Player) - He first came to the attention of the baseball world as a senior and star pitcher of the Snow Hill High School team of the Worcester County league in Maryland.
On May 25, 1918, Vic signed a contract with Hagerstown of the Blue Ridge league of Western Maryland and would report on May 30, 1918. While playing in the Blue Ridge League, he led the league in appearances and games started with four before the league folded due to the onset of World War I. He then appeared in five games for Petersburg of the Virginia League.
On August 13, 1918, Connie Mack, always alert to the talent on the peninsula south of Philadelphia on the Eastern Shore of Maryland, (Home Run Baker and Jimmie Foxx) gave the young Vic his first taste of the major leagues against Walter Johnson and the Washington club. Vic made a respectable showing while going eight innings, giving up nine hits and three runs in an eventual 5-3 loss.
Vic continued to make a name for himself over the next three years as a pitcher for the University of Maryland. He paced the college nine with twelve victories as a freshman in 1919, leading his team to what was billed as the "southern championship."
In 1921 fifteen of the sixteen major league clubs had offered Vic a contract. He chose Chicago Cubs. Keen appeared in five games for the Cubs for the balance of the season, including a twelve-inning effort against Cincinnati, but he failed to notch a win. He would later point out that he thought his arm was a little tired by the time he had reached Chicago. Vic pitched five years for the Cubs compiling a record of 30 wins and 33 losses.
In December of 1925, Vic was traded to the St. Louis Cardinals. He pitched two years for the Cardinals compiling a record of 12 wins and 10 losses.