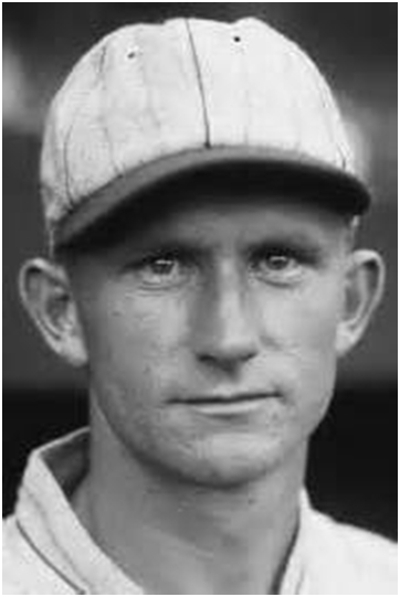 Darcy "Jake" Flowers - Player

Inducted in 1995

D'Arcy "Jake" Raymond Flowers (Player) - He played shortstop and second base in the Major League from 1923 to 1934 playing for the St. Louis Cardinals, Brooklyn Robins/Dodgers and Cincinnati Reds. He batted and threw right-handed and was listed at 5 feet 11 inches (1.80 m) tall and 170 pounds (77 kg).
In 1926, Jake played in the 1926 World Series and the 1931 World Series with the St. Louis Cardinals.
After Jake's playing career ended, he managed the Salisbury Indians of the Eastern Shore League. Jake was named Minor League Manager of the year in 1937 by The Sporting News. The Salisbury Indians, managed by Jake Flowers, began the season with a 21-5 record but, due to an ineligible player on the roster, was forced to forfeit each of those first 21 wins. The league's decision was handled by league president Thomas Kibler. It dropped the Salisbury Indians from first place to last place in the Class D Eastern Shore League. Despite forfeiting 21 games, the Salisbury Indians were determined to win it all. They accomplished this by finishing the season with 59 wins and 11 losses, finishing in first place and winning the league pennant. Counting the wins they had forfeited, this "wonder team" compiled a record of 80-16 for the season. The Salisbury Indians also won the championship in 1938. In 1939, he was manager of the Pocomoke City Red Sox of the Easter Shore League.
Jake became the coach for the Pittsburgh Pirates from 1940 to 1945 and the Boston Braves in 1946. He then became general manager of the Braves' top farm system affiliate, the Milwaukee Brewers of the American Association, from 1947 to 1950 and then was a Cleveland Indians coach in 1951-1952.
Through 2009 Jake was one of only five major leaguers with the last name Flowers. The others are Dickie Flowers, Wes Flowers, Ben Flowers and Tyler Flowers.