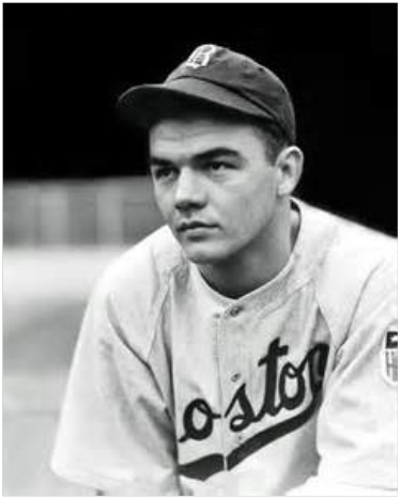 Robert "Ducky" Detweiler - Player

Inducted in 1995

Robert "Ducky" Detweiler (Player) - He was one of many promising young ballplayers whose careers were interrupted by military service during World War II. In 1939, Ducky moved to Federalsburg, Maryland, where he became a well known sports figure in an area that involved baseball, basketball, and football, while serving as an official, umpire, and assignor of games. During that year he signed a contract with the Philadelphia Athletics and played for their affiliate team, the Federalsburg Athletics of the Eastern Shore League. In that season, Ducky had a .292 batting average, with 10 home runs in 98 games as a second baseman/outfielder, while helping the team clinch the league pennant.
Ducky was promoted in 1940 to the Wilmington Blue Rocks of the Class B Interstate League. He played third base and batted .313 with a .472 slugging percentage in 93 games. In 1941 he was traded to the Boston Beesand started the season with the Bradford Bees before joining the Bridgeport Bees of the Interstate League during the midseason, batting a combined .310 average and a slugging of .448 in 106 games.
In 1942, Ducky went on a hitting rampage with the Evansville Bees. He hit safely during 40 consecutive games in the Three-I League to lead Evansville with a .341 average, also leading the team in hits (149), home runs (16), runs batted in (106), extra bases (46), total bases (237), slugging (.520) and games played (120). The Boston Braves called up Ducky where he made his Major League debut in late September. He appeared in 12 games and batted .318 (14-for-44), including two doubles and one triple, while driving in five runs and scoring three times.
In 1943 Ducky was drafted to military service, where he served in the US Army from 1943 to 1945. He then returned to the Braves in 1946, but went hitless in one pinch-hitting appearance. In the midseason he was dealt to the St. Louis Cardinals and finished the year with Rochester of the International League, batting a combined .230 in 99 games.
In 1947, Ducky returned to Federalsburg of the Eastern Shore League, and posted a .352 average with 29 home runs and 133 RBIs. He played and managed in the minors until 1952, compiling a .316 batting average and a .502 slugging percentage in 11 minor league seasons. He finished with a managing record of 207-290 (.416) in a span of four seasons between 1948 and 1952.