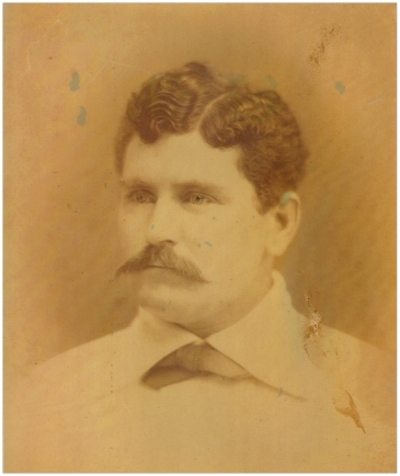 Louis "Buttercup" Dickerson - Player

Inducted in 1996

"Buttercup" Lewis Pessano Dickerson (Player) - was a 19th-century Major League Baseball outfielder. Born in Tyaskin, Maryland, he played a total of seven seasons in the majors, splitting time between eight teams in three different leagues. He is credited as the first Italian-American to play in the majors. He was also the first native of the Eastern Shore of Maryland to play major league professional baseball.
His nickname "Buttercup" was affectionately given to him by his Cincinnati Reds teammates during the 1879 season. "Buttercup" was the main character in Gilbert and Sullivan's operetta farce H.M.S Pinafore, one of the most popular plays of its time.
He is also remembered in baseball circles as the man who replaced the great Lipman Pike (first Jewish major league baseball player) in centerfield for the Cincinnati Reds in the middle of 1878 at the age of 19. During that season he played 29 games in the outfield, but did not find himself a regular starting position until the following year. In 1879, he took over the regular left field job after Charley Jones departed for the Boston Red Caps. That season proved to be his best in the majors; he batted .294, drove in 57 runs, and hit a league-leading 14 triples.
The next season Dickerson moved on to the Troy Trojans, where he played mainly in center field. He relocated to the Worcester Ruby Legs later that season and split time in center with Harry Stovey. In 1881, "Buttercup" moved over to left field and had a very productive season, batting .316. He wouldn't play in the majors again until 1883, playing 85 games with the Pittsburg Alleghenys. His production went down significantly, and he hit just .249.
"Buttercup" played for four teams over the next two seasons. His best showing was with the St. Louis Maroons of the Union Association, when he hit .365 in 46 games. In 1885, he played in five games for the Buffalo Bisons before his career came to an end.