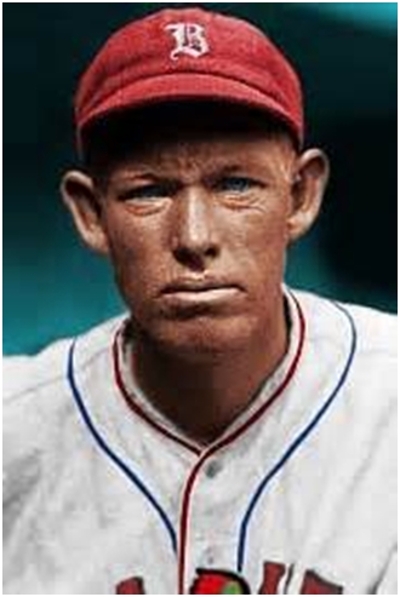 Walter "Huck" Betts - Player

Inducted in 1996

Walter McKinley "Huck" Betts (Player) - born in Millsboro, Delaware, was a pitcher who spent fifteen years (1920-1935) in professional baseball. "Huck" would spend ten of those years in the major leagues, six with the Phillies (1920-1925) and four with the Boston Braves (1932-1935). Betts put together a decent major league record, in 10 seasons he had a 61-68 win-loss record, 307 games, 125 games started, 53 complete games, 8 Shutouts, 128 games finished, 16 Saves, 1,366 1?3 innings pitched, 1,581 hits allowed, 716 runs allowed, 596 earned runs allowed, 83 home runs allowed, 321 walks, 323 strikeouts, and a 3.93 ERA. His best year would come late in his career when he went 17-10 with the '34 Braves.
Out of those 15 seasons he would spend parts of eight seasons in the minors with the St. Paul Saints, Fort Worth Panthers, Hartford Senators and the Salt Lake City Bees, putting up 118 wins against 87 losses in 276 appearances. He had five double diget winning seasons down under with his best appearing to be a 22-13 effort with a 3.60 ERA in 1931, his last year to appear in the minors.
The nickname "Huck" was given to him by shortstop Dave Bancroft in his rookie year (1920) with the Phillies. The Phils were on a train to spring training when Bancroft spotted his shy-looking youngster sitting by himself and remarked, "Why, look who's with us -- a Huckleberry Finn!"
Betts retired from baseball after a 2-9 season for the Braves in 1935, rather than take a demotion to the minors. He returned to his hometown and purchased a movie house which he called the "Ball Theatre" - It had a baseball replica on top!
He threw a fastball, a curveball, and a screwball.
In 1980, Betts was inducted into the Delaware Sports Museum and Hall of Fame. He died in his hometown at the age of 90.