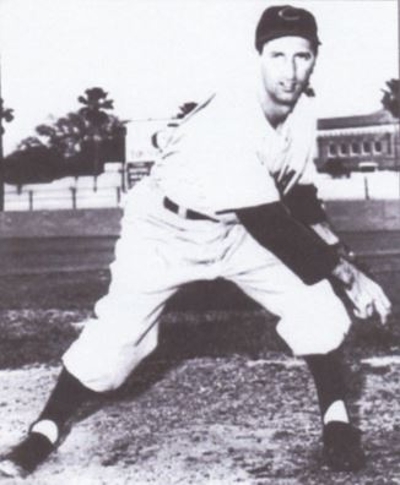 George McPhail - Player

Inducted in 1983

George Dewey McPhail (Player) - He signed his first professional baseball contract in 1947 with the Seaford Eagles Baseball team as a pitcher. George played with the Seaford Eagles of the Eastern Shore League in 1948 and 1949. In 1949, he was considered to be the team's Most Valuable Player coming in second in the Eastern Shore League in wins with a 17-10 record and fourth in ERA with 2,72.
During his five years of playing professional baseball, George won a total of 69 games. In 1951, he won 24 games pitching for the Pittsfield Phillies of the class "C" Canadian American League. In 1952, he played for the class "AA" Texas League Tulsa Oilers. While playing for the Oilers, he had the privilege of watching his teammate Johnny Vander Meer make baseball history throwing back-to-back no-hitters.
From 1953 to 1959, George played with the Hebron Baseball team in the Central Shore League. In 1954, he set a record of 134 strikeouts in 163 innings pitched and a record of 13 complete games.
In 1959, when the Central Shore League folded, George hung up his baseball spikes and played softball as a third baseman for many years.
George's love for baseball never died. In 1982, George along with Don Jones established the Eastern Shore Baseball Hall of Fame. He served as Chairman of the Board of Directors until 1991.