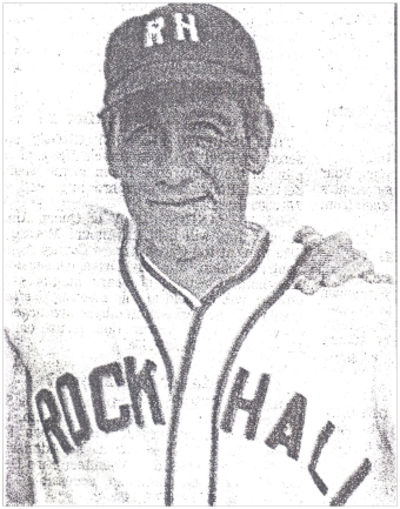 Charles "Brownie" Coleman - Player

Inducted in 1998

Charles "Brownie" Coleman (Player) - He was a natural born athlete who had the ability to run fast and play any position on the field. Brownie started playing baseball in 1931 at age 15, with his hometown Sudlerville baseball team. He played for the Sudlersville team until 1933.
In 1934-1935, Brownie played for the Clayton baseball team and with the Dover Orioles in 1938-1938.
In the early 1940's he played in the Mar Del League with the Church Hill team and showed his best playing years as a pitcher and home run hitter.
One special day was in 1941 when "Brownie" pitched a doubleheader and won both games against the league leaders, Bridgeville. He allowed only eight hits in the 5-0 and 10-0 twin wins while striking out 14 batters. He also had five hits of which three were for extra bases.
In 1945, Brownie played with the Centreville team, and in 1946-1949 he was an outstanding player with Rock Hall baseball team. In the early 1950's, he rejoined the Sudlersville Baseball team, and due to his exceptional play they won the Pennant in the Bi State League in 1953.
Brownie's career in baseball of 21 years also included several All Star games, shutouts and many memories. One unique memory was that he played against two men who later became governors of their state: Sherman Tribett and Harry Hughes. Besides being a super player, Brownie was noted for his good humor, a devoted family man and a hard worker on the farm.