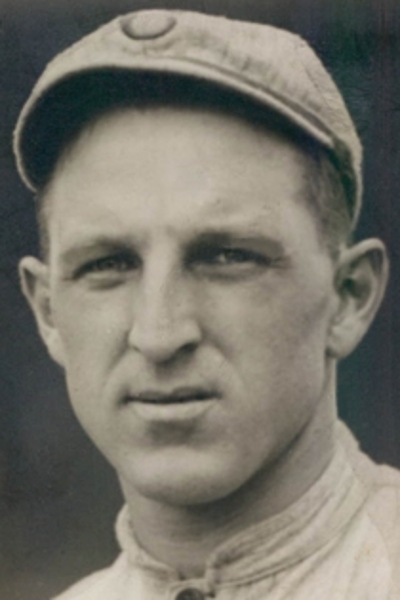 Charles "Buck" Herzog - Player

Inducted in 1999

Charles Lincoln "Buck" Herzog - (Player) - He was one of the most versatile infielders in the history of the major leagues who played 1,493 games almost equally between second base, shortstop, and third base. His motto, "When you get 'em down, choke 'em," earned him the nickname "Choke 'Em Charley." John McGraw signed Herzog for the New York Giants in 1908. He exemplified McGraw's ferocious fighting spirit, yet the two generally couldn't stand each other. Over the course of a decade the Giants traded away the aggressive infielder three times and brought him back twice, both times experiencing immediate success when he re-entered the fold. "I hate his guts," McGraw once said about Herzog, "but I want him on my club."
Buck was a mainstay of McGraw's pennant-winning teams of 1911-13. His twelve hits in the 1912 World's Series set a record that stood for more than a half-century. For the World Series he hit .400, stole two bases, scored six runs and drove in five. Ring Lardner said that Herzog "was more peppery than Captain Doyle himself and looked like an electric battery compared with Fletcher and Merkle. He played rings around any other man on the rival infields. He is a human illustration of the value of energy and application." An injury early in 1913 caused Herzog to lose his regular third-base job. During that winter, Giants owner Harry Hempstead traded Buck to Cincinnati for former stolen-base champion Bob Bescher.
In Cincinnati Herzog was named manager and played shortstop; his Reds finished last. In 1915 Buck brought his team in seventh. Herzog's tenure as Cincinnati manager was rocky. He battled with the front office, followed the McGraw tradition of terrorizing umpires and earning suspensions, and became frustrated by the failure of his players to match his overachieving style. Midway through 1916, McGraw traded three future Hall of Famers (albeit none at his peak)--Christy Mathewson, Bill McKechnie, and Edd Roush--plus $40,000 for Herzog and Red Killefer. Buck was named captain and played the infield helping the Giants win a record 26 games in a row to climb to a fourth-place finish.
Buck played for four National League clubs between 1908 and 1920. He played for the New York Giants, the Boston Braves, the Cincinnati Reds, and the Chicago Cubs. He was a lifelong resident of Maryland: he was born and died in Baltimore, but spent a considerable amount of his retirement years in Ridgely. He died at age 68 in Baltimore.