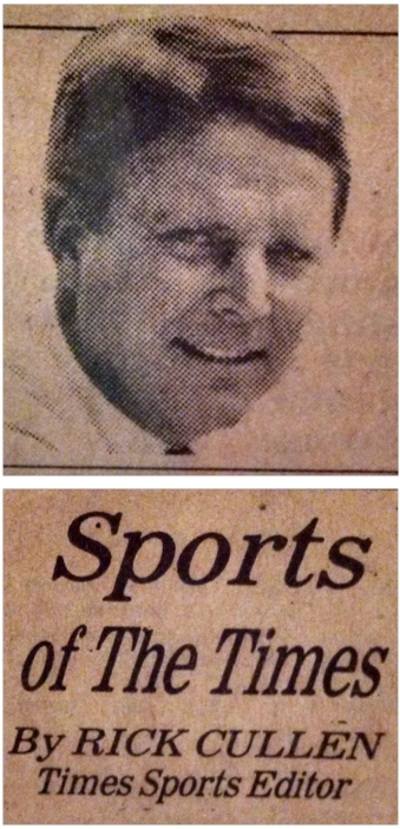 Rick Cullen - Sports Writer

Inducted in 2000

Rick Cullen (Sports Writer) - He spent 30 years reporting sports for the Salisbury Times. Rick began his career working for the Salisbury times as a sports reporter in the early 1960's, and from the get-go, did an outstanding job. After his boss, local legend Ed Nichols retired was named Sports Editor.
As Sports Editor Rick did an outstanding job. His columns were interesting and timely. His local sports coverage was outstanding. He reported on all kinds of sporting events from all over Delmarva, as well as National and International Sports. He also coached Little League in his community.