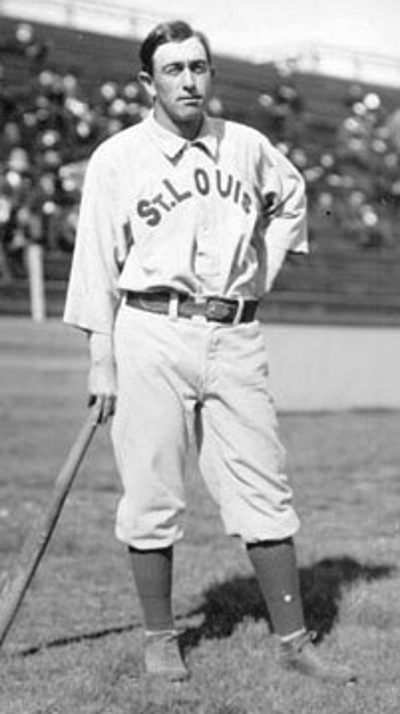 Homer Smoot - Player

Inducted in 2001

Homer Vernon Smoot - (Player) - He was nicknamed "Doc," was an American professional baseball player. "Doc" played five seasons in Major League Baseball, for the St. Louis Cardinals and Cincinnati Reds, from 1902 until 1906, primarily as a center fielder. He threw right-handed but batted left-handed.
Homer attended Washington College in Chestertown, Maryland, where he played both football and baseball. While playing college baseball, he also played semi-professional baseball for multiple teams.
"Doc" signed his first professional contract in 1900, with the Allentown Peanuts of the Atlantic League. He then signed with the Worcester Farmers of the Eastern League. He played for the Farmers in 1900 and 1901, except for a ten-day period in which he played for the Providence Clamdiggers. In 1901 "Doc" had a batting average of .356.
In 1902, Homer signed with the St. Louis Cardinals and played for them until the midseason of 1906. He was then traded to the Cincinnati Reds where his baseball career ended in 1906.
In 1905, "Doc" had his best season. He tie his career high in home runs with four (which tied with Grady for the team lead), he also had career highs in runs (73) and triples (16). Homer led the team with a .311 batting average and his .311 average was seventh highest in the league.
Homer played three years with Toledo, hitting .312 in 1907, .301 in 1908 and .270 in 1909. He played with the Louisville Colonels and Kansas City Blues-both in the American Association-in 1910, hitting .236 combined.
He started 1911 with the Blues, hitting .379 with them before his contract was sold to the Wilkes-Barre Barons of the New York State League. He won his only pro pennant in 1911.
After his playing days, he became head coach at Washington College for a year. He spent ten years as a chicken farmer and operating a feed business before getting the chance to be involved in professional sports again. In 1925, he was manager of the Salisbury Indians of the Eastern Shore Baseball League. After only one year there, he returned to his feed business.
"Doc" is the only player ever to have at least 500 at-bats in a season while playing in as many as five seasons. A .953 fielder, he hit .290 with 15 home runs and 269 RBI in his career.
He died at age 50 in Salisbury, Maryland from spinal meningitis. He was inducted into Washington College's Athletic Hall of Fame in 1992.