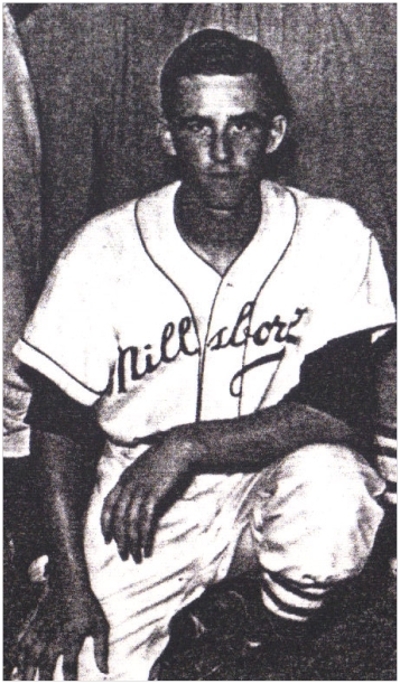 Bobby Fisher - Player

Inducted in 2003

Oliver Robert "Bobby" Fisher (Player) - He started his career in 1949 playing for Millsboro High School, Willards and American Legion baseball teams. His American Legion team placed second in the state, and Bobby was named to the Bi-county All-Star team as a shortstop.
Bobby also played in the Central Shore League with the Millsboro baseball team and the Willards baseball team from 1952 to 1955. He was on the Central Shore League Championship Millsboro team in 1952 and the 1954-1955 Central Shore League Championship WIllards baseball team.
Bobby was an outstanding shortstop for the Millsboro baseball team from 1949 to 1952 and a good outfielder for the Willards baseball team from 1953 to 1955, batting .312 in 1953.
After retiring from playing, Bobby remained active coaching and managing baseball. He was coach and manager for the Millsboro Lions from 1967 to 1973. He also coached and managed the Lower Shore All-Stars from 1971 to 1972. This All-Star team were state finalists for 2 straight years. Bobby never lost his desire and love for the game of baseball.