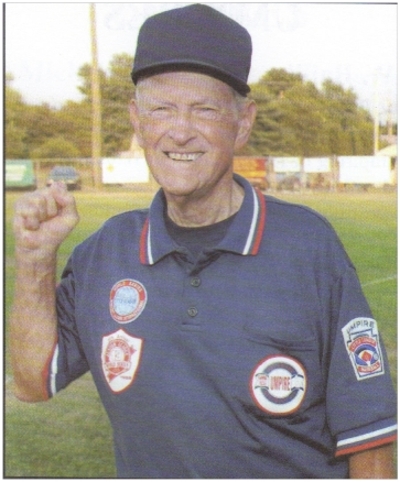 Jay M. Bunting - Umpire

Inducted in 2003

Jay M. Bunting (Umpire) - His first experience as an umpire was in the 1940's when he worked together with his brother Pat at high school games and town team games in Lower Delaware.
Jay umpired Eastern Regionals in Massachusetts, Dover, Georgetown, Seaford, Salisbury and Millsboro. He went to the Junior Little League World Series in 1988 in Taylor Michigan. Jay umpired at Wesley College Sate Baseball in 1992. He also umpired state championships in softball in 1992-1993.
Jay's desire to umpire never dwindled his whole life. He was greatly admired for his hard work and dedication to Little League, especially at the Lower Sussex League. He umpired at almost every level of District 3 play, and in later years concentrated on Girl's softball, and helped with the Eastern Regionals, and then World Series.
At the age of 79, he had this to say about umpiring. Jay said, "I have enjoyed all my assignments and am so thankful for being able to run as I do at my age."