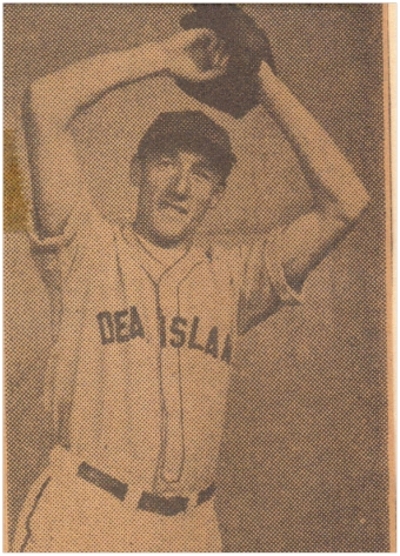 Edwin "Ed" Ford - Player

Inducted in 2007

Edwin "Ed" Ford (Player) - He started his career playing 4 years for the Deal Island baseball team. Ed was a pitcher and a third baseman who contributed to their winning three high school championships in 1949, 1950 and 1952. In 1951, Deal Island High School lost to Crisfield High School in the championship game 5-4.
Ed also played for the Fruitland Cubs baseball team in the Bi-County League during 1952 and 1953. On May 6, 1953, Ed pitched a no-hitter against the Red Shield baseball team. He pitched a second no-hitter on July 13, 1953 against the Pocomoke baseball team. The Fruitland Cubs in 1953 had 13 wins and 2 losses, winning the Bi-County League Championship. During that season, the Cubs won 11 straight games, and Ed was the pitcher who won 10 straight games.
Ed was a great competitor and never gave up on the game even when the other team was winning. As a pitcher, he had an overpowering fastball. He was a power hitter. Ed's speed and base running ability helped him get a lot of extra base hits.