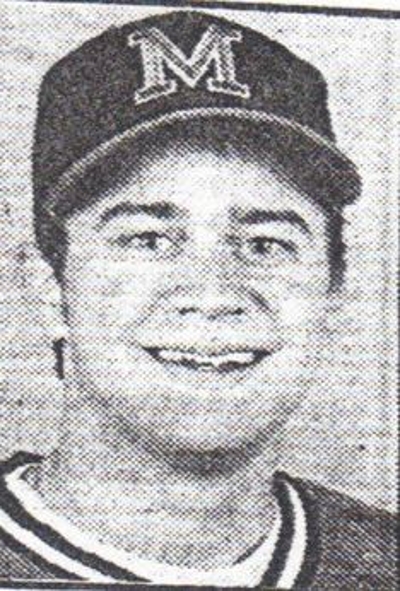 John McCabe Rayne - Player

Inducted in 2007

John McCabe Rayne (Player) - He started playing baseball at the age of seven in the Fruitland Pee Wee League. At age nine he was drafted into the Little League by the Lions Club. While playing on the Lions baseball team from 1979 to 1982, John was voted the most valuable player in the league in 1982. Also in 1982, he helped the Lions baseball team win the League Championship and was selected to the All-Star team.
From 1983 to 1985 John played in the Senior League for the Moose Club team. During those years he was selected to the All-Star team in 1983 and 1985. He was the leader of the pitching staff in 1985 and helped the Moose Club win the championship.
John played for the Parkside High School team from 1986 to 1988. He was voted All-Bayside First Team in his senior year as a pitcher. He was also voted All-State and pitched at Memorial Stadium in Baltimore for the South Crown All-Star team. During this time, John also for the Colts in Big League and helped them win championships in 1986 and 1987 leading the pitching staff. He was voted on the All-Star team in 1987 and 1988 and was voted most valuable pitcher in 1988.
John received a scholarship to the University of Maryland in 1988. During his career at the University of Maryland his pitching won many awards. They are Career Wins with 20, Single Season Wins with 8, and Most Career starts with 52. He also had the second most innings pitched with 294.
John played baseball on the Eastern Shore as a pitcher playing for Peaky's in 1988 and 1989. In 1990 to 1992 he pitched for the Ocean City Breakers who were league champions during those 3 years. In 1994 3 and 1994 he rejoined Peaky's helping them win league championships and voted the league's top pitcher.
His greatest contribution was when he became Player/Manager for the Post 145 American Legion Baseball team. His patience, knowledge and understanding of young high school and college players was truly inspirational. He lead the team to its greatest seasons, winning the state playoffs and having successful seasons in the very competitive Eastern Shore Semi-Pro League, playing against the "best' players on the shore.