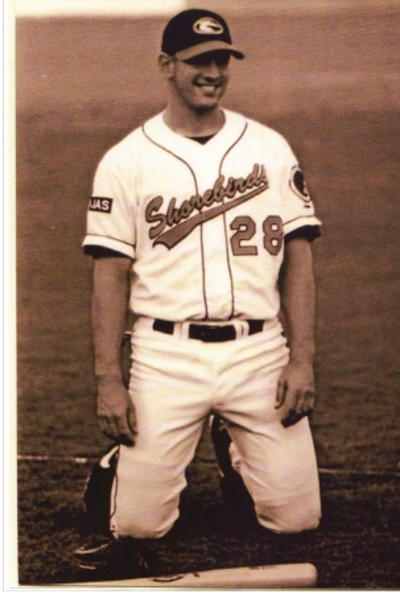 Corey Hoch - Player

Inducted in 2008

Corey started his career in 1982 Corey played for the Salisbury Salvation Army Baseball and the West Salisbury Little League until 1988.
Corey then went on to play for the Coach of James M. Bennett High School Baseball, Geoff Smoot (Member of the Board of Directors, Eastern Shore Hall of Fame) from 1990-1993 where he selected for the Bayside Conference 1st Team all three years and selected to the Crown High School All-Star Team at Camden Yard. He also played in the Eastern Baseball League from 1991-1997, as well as Post 91 American Legion Team (Cambridge) 1992-1993.
Corey was a standout from 1994-1998 playing baseball at James Madison University where he was captain 1997-98, CAA Conference 1st Team Shortstop 1998, and MVP of the Team 1998. He also played all nine positions in one game, and set a school record with 5 extra base hits in one game.
Corey signed as a free agent with the Baltimore Orioles in 1998, and had a .353 batting average playing for the Gulf Coast Orioles. He was the first player from Salisbury to play for the Delmarva Shorebird 1998-1999.
Corey has loved baseball all his life and has been fortunate to have had many opportunities and memorable experiences because of this great sport.