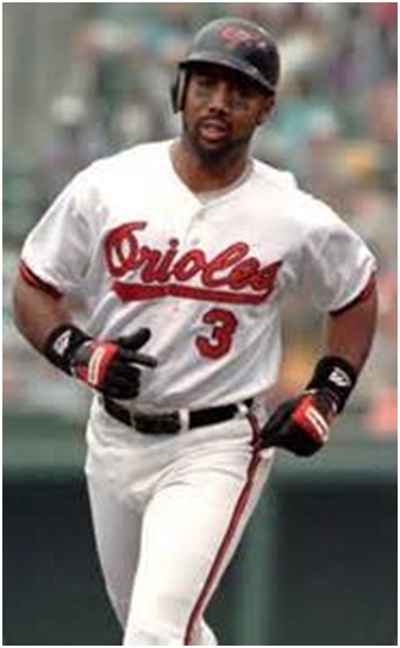 Harold Baines - Player

Inducted in 2008

Baines graduated in 1977 from St. Michaels High School on Maryland's Eastern Shore where, as a senior, he batted .532 and was named a High School All-American. A month later, the White Sox made Baines the first selection in the amateur draft. The owner of the White Sox at the time, Bill Veeck, had spotted Baines playing Little League ball many years before at the age of 12.
In 1980, Baines became a regular outfielder on the White Sox, and he began to produce in 1982 when he had 165 hits, 25 home runs and 105 RBI. In 1984, baseball writer Bill James called Baines his favorite opposing player to watch, saying, "He is gorgeous, absolutely complete. I've seen him drop down bunts that would melt in your mouth, come up the next time and execute a hit and run that comes straight off the chalkboard. I've seen him hit fastballs out of the yard on a line, and I've seen him get under a high curve and loft it just over the fence."Baines ended the longest game in major league history (eight hours and six minutes over 25 innings on successive evenings) with a home run against the Milwauke Brewers' Chuck Porter on May 8, 1984; the bat he used is currently kept at the Baseball Hall of Fame.
Harold played right fielder and designated hitter in Major League Baseball who played for five American League teams from 1980 to 2001. He ranked 7th in AL history in games played (2,830), 10th in runs batted in (1,628), 7th in AL history in grand slams (13), 4th in 3-home run games (3), and tied for 7th in major league history in walk-off home runs (10). Baines batted over .300 eight times and hit .324 in 31 career postseason games, topping the .350 mark in five separate series upon his retirement.