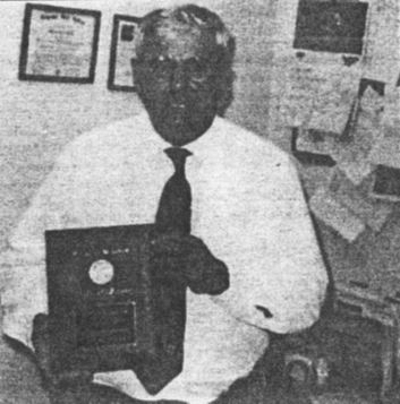 Bill Lecates - Player

Inducted in 2008

Bill Lecates (Player) - He was an outstanding baseball player at Georgetown High School. Bill was Team Captain and was on the All-State Baseball team and All-Conference Baseball team from 1966 to 1968.
Bill continued his baseball career playing for Delaware State University from 1968 to 1972. His accomplishments were First Team All-Central Intercollegiate Association, First Team NAIA, All-State Third Baseman(1971), Most Valuable Player(1969), Most Valuable Player(1971-1972), RBI Leader (1971), Team Captain(1971, 1972), Outstanding College Athlete of America Award(1971, 1972).
Bill Lecates played baseball in the Eastern Shore Baseball League from 1973 to 1974. In 1973, he started his coaching career becoming the first baseball manager for Delaware Tech Community College. In 1974, Bill was manager for Big League Baseball in Georgetown, also from 1989 to 1991. He managed Senior League Baseball and Sussex Central High School Baseball from 1990 to 1994. He was also manager of the Sussex Central High School Softball team leading them to two State Championship Titles and two State First Runner-Up Titles from 1994 to 2005.
Bill went on to serve on the Board of Directors for the Georgetown Little League and support that league as coach from 1995 to 2000.
Bill is also honored in the Delaware State University Hall of Fame for Baseball in 1998, the Delaware Baseball Hall of fame in 1999, and in 2003 was selected Sports at the Beach - Rookie Umpire of the Year.