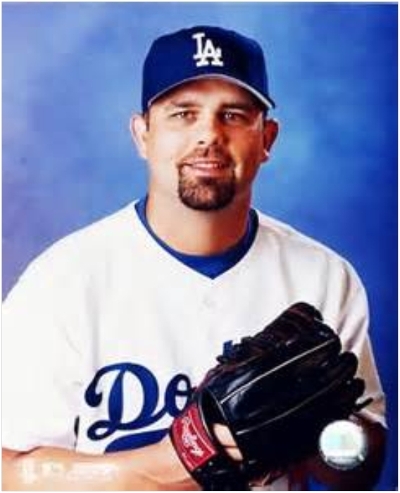 Troy Brohawn - Player

Inducted in 2008

Troy Brohawn (Player) - born January 14, 1973 of Cambridge, Maryland, is a former Major League Baseball pitcher for the Arizona Diamondbacks, San Francisco Giants, and Los Angeles Dodgers between 2001 and 2003.
He was drafted in the 4th round in 1994 by the San Francisco Giants after three years at the University of Nebraska. During Troy's three years of Division I baseball at the University of Nebraska, he was named to the Dean's List three times and was a first-team All-American. He set a school record at the time with 123 strikeouts in 111 1/3 innings and threw 13 complete games during the 1993 season.
Troy was 28 years old when he broke into the big leagues on April 14, 2001, with the Arizona Diamondbacks and helped the Diamondbacks earn World Series ring. Arm problems plagued his career, forcing his retirement in 2004. In his three years at the game's highest level, Troy made 82 appearances and finished 17 games while recording one save with a 4-4 win-loss record.
Troy pitched for the Perdue Chicks in the Eastern Shore Baseball League 2008-2013 compiling a record of 29-9 and 3 saves with a 1.61 ERA while batting .311.
From 2009-2011 Troy worked at Cambridge South Dorchester School K-8 as a gym and health teacher. He was also the head coach for the Cambridge-South Dorchester High baseball team, the school from which he graduated in 1991. When he coached at Cambridge, he led them to the 2013 Maryland 1A State Championship and was named the 2013 District 8 Coach of the Year.
In 2014, Troy was named as the new Head Baseball Coach at Salisbury University. Previously, he served as the Sea Gulls' pitching coach from 2006-2009. During that time Salisbury posted a 149-32 record. While coaching, he also completed his degree in physical education, receiving his diploma in 2009.