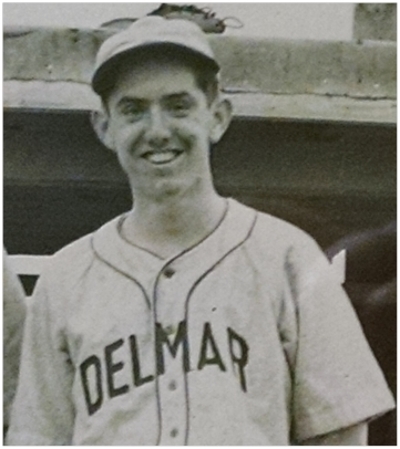 Clarke Cugler - Player

Inducted in 1984

George Clarke "Cug" Cugler (Player) - He started his career at the age of 16, playing for the Delmar Hornets baseball team. Cug then played in the Central Shore League from the League's beginning in 1943 until 1958 for the Delmar Railroaders baseball team, the Princess Anne Legionnaires baseball team and the Willards baseball team.
In 1945, Cug helped the Delmar Railroaders win the Central Shore League Pennant.
An outstanding shortstop, he held the League record for most consecutive chances without an error (138). In 1950, Cug set the record for stolen bases with 32, and also the record for sacrifice hits with 12.
He was inducted into the Salisbury University Hall of Fame in 2002.
Cug loved sports and served as an Administrative Assistant of the Delmarva Peninsula Golf Association. He also served on the Board of Directors of the Eastern Shore Baseball Hall of Fame.