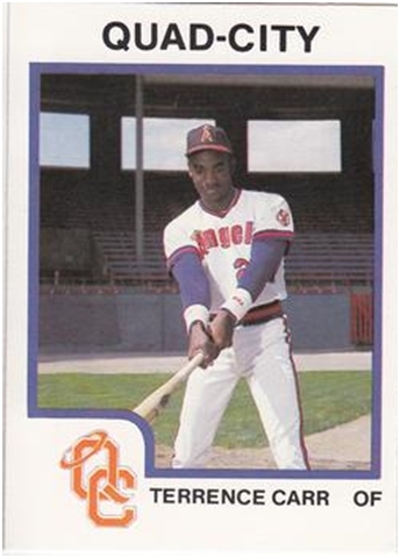 Terence Carr - Player

Inducted in 2012

Terrence Carr (Player) - He was a graduate from James M. Bennett High School. Terrence was an outfielder, who was the 25th overall selection of the 1986 amateur draft, taken by the California Angels. He was assigned to the Salem Angels. Carr hit .233 with 36 runs in 48 games. He found himself with the Quad City Angels in 1987. He drew 62 walks that year and batted .204. In 1988, Terrence played outfield for Quad City, batting .156 with 17 stolen bases in 20 tries and his fielding percentage was .935. Even though his batting average was low, Terrence used his keen eye at the plate to draw walks, steal bases and score runs for his team.
Terrence joined the independent Reno Silver Sox in 1989 and hit .255. He sacrificed walks for a more aggressive style and it paid off as he did not strike out as many times in falling behind in the count. In 1990, Terrence hit .247 with the Charleston Wheelers and .151 for the Palm Springs Angels, and finished his baseball career that season.