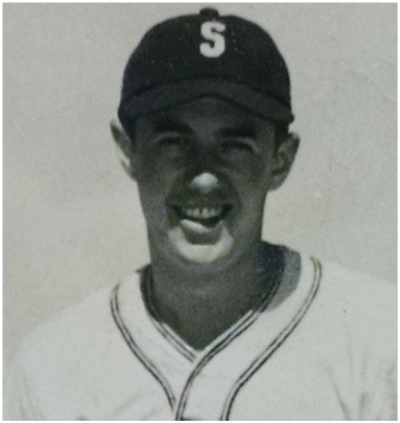 "Dick" Evans - Player

Inducted in 1987

Richard "Dick" Evans (Player) - He played baseball for Sharptown Eagles and the Berlin Bombers of the Central Shore League from 1947 to 1953 and again in 1955 after his tour of Service.
During those years of playing baseball in the Central Shore League, Dick compiled a lifetime record of 242 hits, 34 doubles, 143 RBI's, and a batting average of .315
Dick was also a 3-year letterman in baseball and basketball while he attended the University of Delaware from 1949 to 1953.
Dick loved the game of baseball and attended baseball functions all around the Easter Shore.