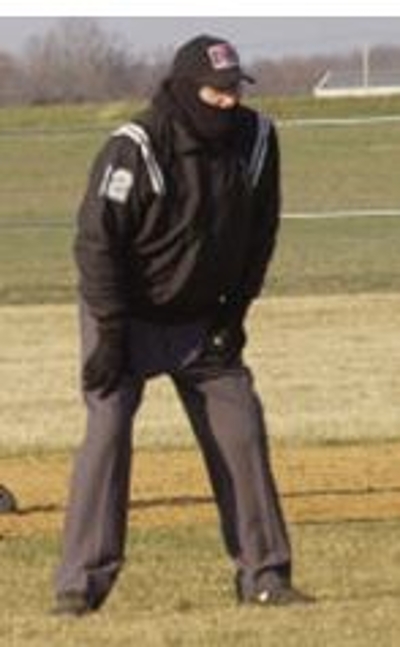 Donnie Miller - Umpire

Inducted in 2013

Donnie Miller (Umpire) - He has been calling balls and strikes at all levels of the game 53 years at all levels of baseball on the Delmarva Peninsula. Donnie has been umpiring - baseball and softball - ever since he graduated from Washington College.
Donnie has been an umpire for the State of Maryland for High School, American Legion, Junior College, and Division I and II College. He as also officiated hundreds of regional, state semi-finals and finals games.
In 2006, Donnie was selected Umpire of the Year by the Maryland State Association of Baseball Coaches. He was also inducted into the Queen Annes County High School Hall of Fame in 2012.
"It's a pretty big honor," said Miller, who lives near Centreville. It's especially significant as he is being inducted as an umpire.
Donnie said he is humbled by the hall of fame nod given by the superstars that have been inducted ahead of him, from major leaguers like Jimmie Foxx and William "Swish" Nicholson to homegrown Kent County talent such as Ryan Thompson and Ira "Dude" Smith - and those in between such as Washington College greats Ed Athey and Tom Kibler.
"It's the closest to Cooperstown that I'll get," said Miller, whose exhaustive résumé also includes decades of officiating soccer and basketball.