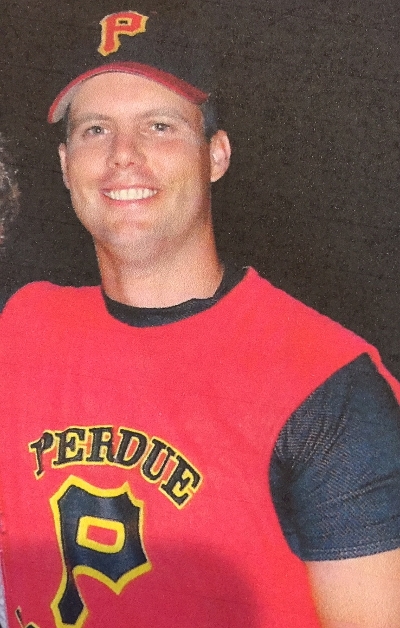 Derek "Deke" Yobst - Player

Inducted in 2013

Derek Yobst (Player) - He began his baseball playing days in the Optimist League at the salvation Army is Salisbury, MD and continued in the West Little League system playing Little League, Pony League, Senior league and Big League in his hometown of Salisbury. Derek enjoyed many all-star games and and 2 state championships during his youth days of baseball
Derek played at James M Bennett for CoachGeoff Smoot from 1988-1990, winning the bayside championship in 1990 as well as being selected as Bayside player of the year in 1990 and 1st team all Bayside and was selected to try out for the Crown all-star team at Memorial Stadium.
Derek went on to play baseball at Salisbury State University from 1991-1993 where he started immediately as a freshman and played 2nd base and then shortstop.
Derek played for Pepsi and Coach Jimmy Carter in the ESBL from 1989-1991. Derek suffered a broken jaw and left arm in a collision with an outfielder while playing in college and sat out a year returning to play for Perdue in the ESBL in 1993
Derek played for coach Craig Shreeves and the Perdue Chicks of the ESBL from 1995-2008 where he was a shortstop and closer. He won 2 league MVP awards and 3 Jimmy Carter Memorial tournament MVP awards. Derek holds the offensive all-time records for Perdue in hits, home runs, RBI's, multi-hit games, consecutive games with a hit, triples, extra base hits, total bases and sac flies. He also holds the Perdue single season record of home runs and slugging percentage. Derek is also in the all-time top 5 in 15 other career and single season categories. Defensively Derek is the Perdue all time save leader as well as the all-time assist leader. Derek played in 8 World Series during his time spent in the Eastern Shore league.
Derek also played shortstop and was the closer for the Washington Printers team in the U.S.I.B.L league where they won 4 national championships.
Derek loves the game of baseball and is very fortunate to have been able to play the game he loves for the time he did. He has made many lifelong friends and has had many doors opened to him through his time playing baseball. Derek was inducted into the National Semi-Pro Baseball Hall of Fame in 2014 and the Maryland Semi-Pro Baseball Hall of Fame in August 2016.