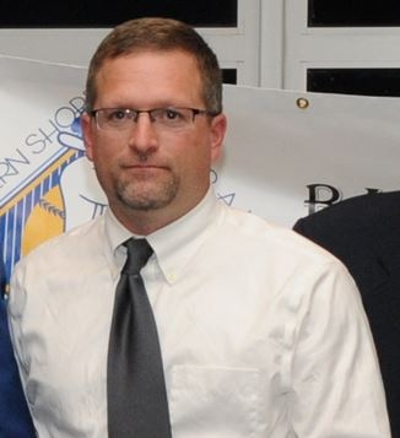 Mike Shockley - Player

Inducted in 2014

Mike Shockley (Player) - His career baseball was outstanding, from High School to Semi-pro team. During his career while playing for the Wicomico High School team, Mike was selected three times for the All Bayside Team. He was selected to play in the Bayside Senior All Star game. He also played a major part in Wicomico High School winning three Bayside Championships.
During his two years at Cecil Community College, Mike received the Freshman of the Year award in 1987, batting .439 for the team. He was also selected Most Valuable Player in 1988. His batting average of .464, ranked 14th in the nation for Junior Colleges. He was selected both years to the All Region team and was one of two players to obtain a .400+ career batting average at Cecil Community College.
Mike's two years at Salisbury University were his speed demon years. In 199o, he led the nation for Division II and Division III in stolen bases. Set a school records for stolen bases with 43 in a season and 7 in one game. He was selected to the All Regional team and the team's Most Valuable Player.
Mike played semi-pro baseball for 13 years in the Eastern Shore League with the Peaky's team and 4 years in the Wilmington Wood Bat League with the Cecil Braves.
Mike went on to be an excellent coach. He coached two years for Wicomico High School taking them to the 1994 State semi-finals. He coached three years in Division I at the University of Maryland Eastern Shore managing them to the 1996 MEAC North Championship. He was a Little League coached for 12 years. He coached travel baseball for 9 years. He was the instructor of Diamond Dreams for three years. From 2011-2013 he was coach for James M. Bennett, managing them to the 3A State Championship in 2011 and 2013 and setting a Maryland State record winning 54 straight games.