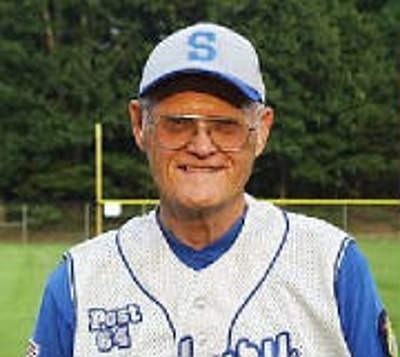 Gordon Kissner - Manager

Inducted in 2015

George Gordon "Gordy" Kissner - Manager - He was an all-star baseball, football, and basketball player for the Theodore Roosevelt and Montgomery Blair High School teams. He was also a four year starter for Gettysburg College in baseball and was recognized as a leader of the team.
He was a successful manager who managed the American Legion Post 145 baseball team from 1999 to 2009. His record during the span was 305 wins and 97 losses. Gordy had a significant role in the administrative aspects of the Post 64 team. Despite relinquishing his on-field involvement beginning in 2010. The current and future success of Salisbury Post 64's baseball team is a direct result of the foundation laid by Coach Kissner, the winning program developed by him over twelve years.
Beginning in 1999 and continuing to the present Coach Gordy Kissner has served as the American Legion Maryland State Commissioner for the Eastern Shore District. In July of 2013, he represented the Eastern Shore District at the Maryland State playoffs in Cumberland, MD.
Besides his outstanding won-loss record, Gordon dedicated himself to the development of young men. He made his players have a keen sense of commitment, responsibility, leadership, excellence and humility.
Gordy was very involved in the support of the American Legion Post 64, the coaches and players families. He initiated, planned and conducted numerous of these fundraising events to insure the financial stability of the baseball program.