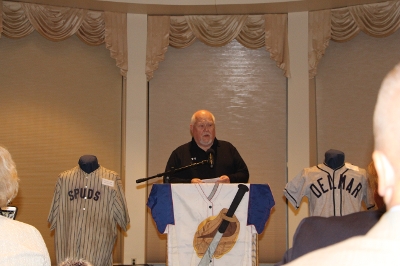 Michael Ross - Umpire

Inducted in 2018

Mike Ross was born in Berlin, Germany on 11/20/1945, grew up in Silver Springs, MD. and attended Good Counsel High School. After high school, he served in the US Navy. Mike started umpiring in the early 1980's and moved to the Eastern Shore in the late 1980's and began umpiring college and high scholl baseball as well in the ESBL.
Mike was active as an umpire in the ESBL from the early 90's until the early 2000's. He then filled in as necessary and took on an active role in the league from a board perspective. Mike is currently the Vice President of the ESBL and has held that position for several years. Mike has been a staple for the league, always going the extra mile to recruit teams and players as well as help the league to host the NABF Regional Tournament. Without Mike's involvement and dedication in the ESBL, this league may very well not be in existence today.
Mike has been involved with the ACU (Atlantic Coast Umpires Association) for 28 years and currently serves as the association's secretary and assigner. He is always working with younger umpires to help them better themselves. He spends several weeks in Florida during the off season working with Roy Hobbs, formally as an umpire, and currently as an announcer and game day scorebook keeper.
In short, Mike Ross has done a lot for the local baseball community.