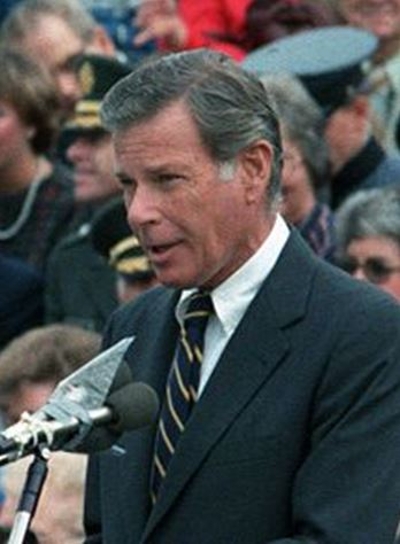 Harry Hughes - Player

Inducted in 1984

Harry Hughes (Player) - Born in Easton, Maryland, Hughes attended Caroline County, Maryland, Public Schools. When Harry was 13 years of age, he pitched and played outfield for the Caroline High School Baseball team.
At age 15, Harry was pitching and playing outfield for the Town of Denton Baseball team for a couple of years until he join the U.S. Navy Corps in 1944. While in the Navy he pitched for Mt. St. Mary's College Baseball team.
After leaving the Navy in 1946, Harry pitched for the University of Maryland Baseball team. His high point for the University of Maryland was pitching ten inning against George Washington University Baseball team and beating them 2-1.
In 1949, Harry graduated from the University of Maryland and started his professional baseball career in the Eastern Shore League. He was known in the league as being a hotspot pitcher who pitched for the Federalsburg Feds and the Easton Yankees from 1949 to 1950.
Harry ended his baseball career pitching in the MarDel league in 1951. In the Maryland All Star game he pitched three inning striking out 7 of 9 batters.
After his baseball career, Harry went into politics. His political career as a member of the Maryland House of Delegates from 1955-1959, representing Caroline County. He was elected a member of the Maryland Senate in 1959 for district 15, representing Caroline, Cecil, Kent, Queen Anne's, and Talbot counties. In 1971, Hughes was offered and accepted the position of Secretary of Transportation for the state. He was the 57th Governor of Maryland from January 17th, 1979 to January 21st, 1987.
Following his tenure as governor, he was a member of the Chesapeake Bay Trust from 1995-2003; a member of the Board of Regents of the University System of Maryland from 1996-2000; the chairman of the Blue Ribbon Citizens Pfiesteria Commission in 1997; the chairman of the Maryland Appellate Judicial Nominating Commission from 1999-2003; and a member of the Committee to Establish the Maryland Survivors Scholarship Fund from 2001-2002.
Harry is no longer involved in politics, but maintains his presidential position with the eponymous Harry R. Hughes Center for Agro-Ecology, which partners farmers and environmentalists to improve Maryland's environmental health, in Queenstown.