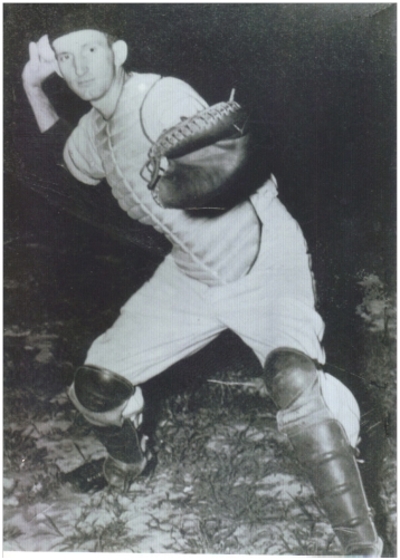 Archie Colona - Player

Inducted in 1987

Archie "Wings" Colona (Player) - He played for the American Legion Baseball team in the late 1930's. In 1945, Archie played for the Arizona Rattlers.
Wings played in the Central Shore League from 1946 to 1957. During that time he played with the Salisbury AA team, the Willards baseball team, and the Princess Anne baseball team.
Wings was an outstanding hitter who hit a homerun to beat Pocomoke in 1951. He also had 7 hits in 10 at bats in a double header against Mardela. He was the catcher in a game that saw Art Shockley strike out future Detroit Tiger Al Kaline.
Wings also umpired in Softball Leagues for many years.