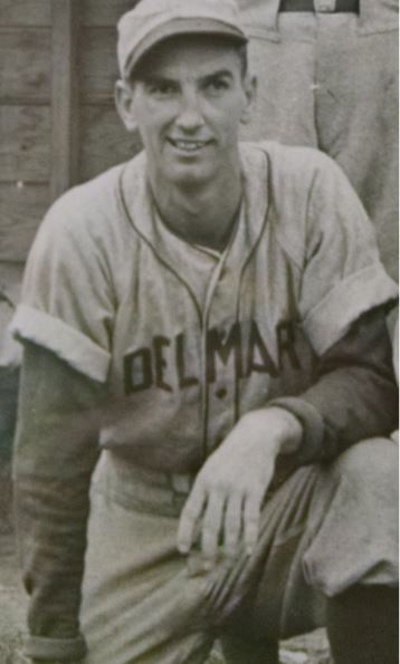 Tommy Young - Player

Inducted in 1988

Tommy Young (Player) - He was an outstanding athlete at Delmar High School, lettering in all six sports. He also pitched and played outfield for the Salisbury State College Baseball team.
From 1944 to 1952 Tommy pitched for the Delmar Hornets Baseball team, the Delmar Railroaders, Baseball team and the Princess Anne Legionaires Baseball team. While pitching for these teams, he compiled a 33-13 record in about 100 games. In 1947, while pitching for the Princess Anne Legionaires, Tommy compiled a 13-3 record in the Marva League.
Tommy has coached nearly all sports around Delmar, and officiated football and basketball games in his career.
Tommy's love for baseball motivated him to serve on the Board of Directors of the Eastern Shore Baseball Hall of Fame for many years.